EatonWeb is the oldest blog directory on the web, but we also like to say that it's a directory "that matters". When we redesigned back in 2007, Ryan Caldwell had this to say:
In our view, a blog's strength is not its only virtue. We also set out to measure a blog's dynamic momentum over time. Healthy blogs should either maintain or grow their measured strength over time.

The cool thing about EatonWeb is that it organizes blog categories by strength and momentum. This is great information to have on several levels. For one, it provides blog owners with weekly feedback on their blog's progress, and allows a blog owner to set concrete goals. Additionally, it gives blog buyers, sellers and advertisers detailed information to help evaluate the overall value of a blog.

By separating out strength and momentum, EatonWeb also provides the "little guy" a chance to stand out in the Momentum section of the directory. Whereas it might be difficult to compete on the level of pure strength, the little guy has more room for growth."
Here's a peek at the old EatonWeb portal: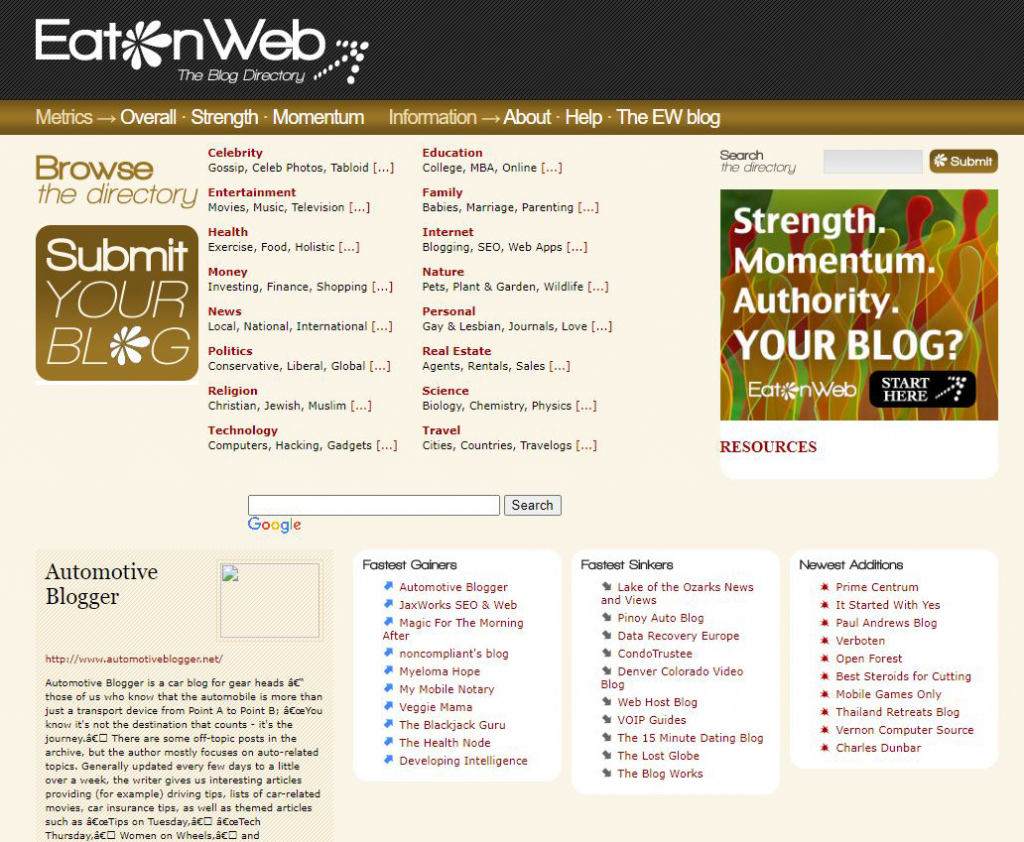 EatonWeb is live at EatonWeb.com. Please visit us, look through our directory- and get yourself listed!